Twin brothers Antony & Richard Joseph founded Joseph Joseph with the aim of revolutionising tasks in the home and making the everyday more efficient. This year, along with our amazing team, we are proud to be celebrating 20 years of innovation.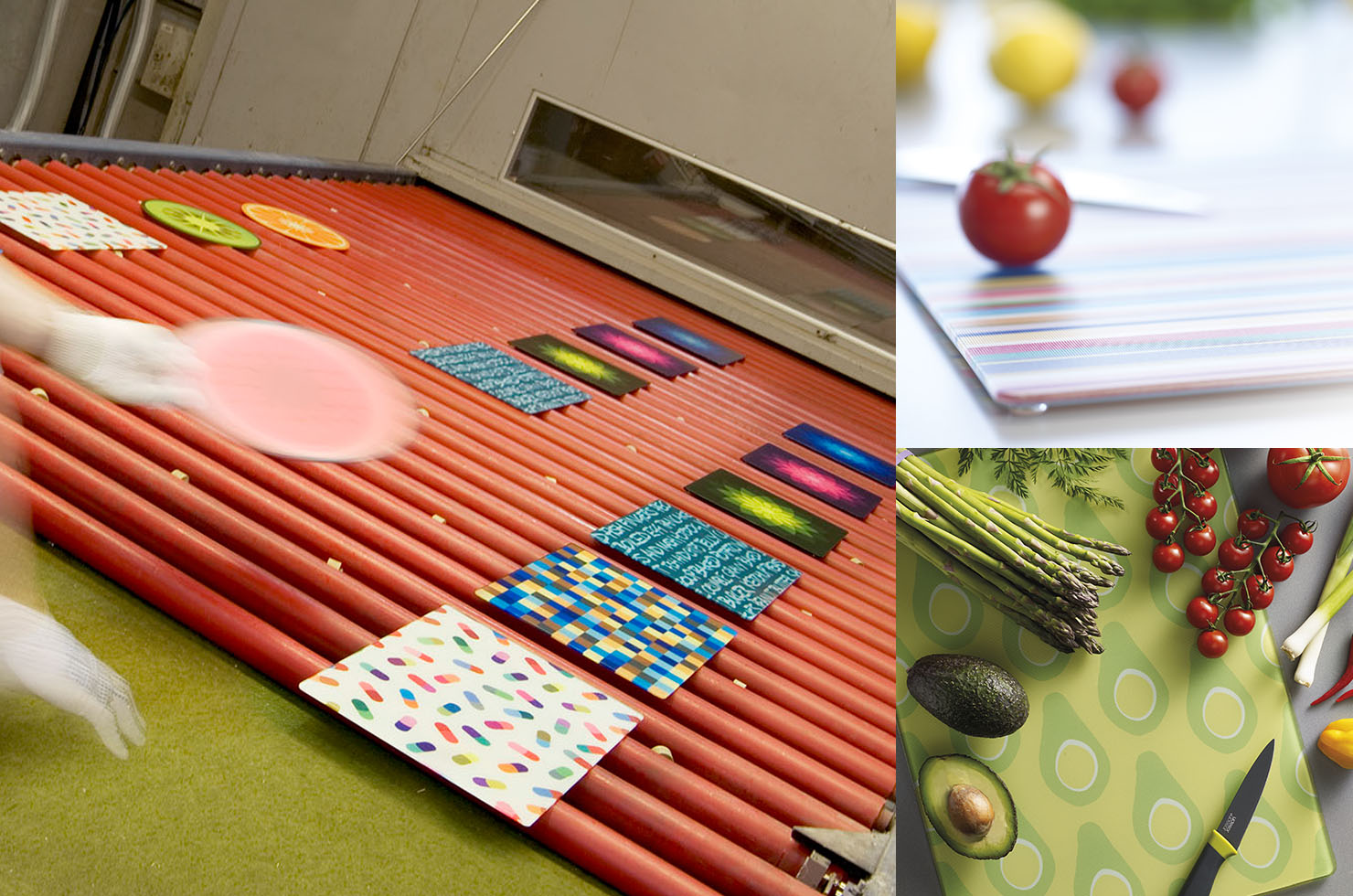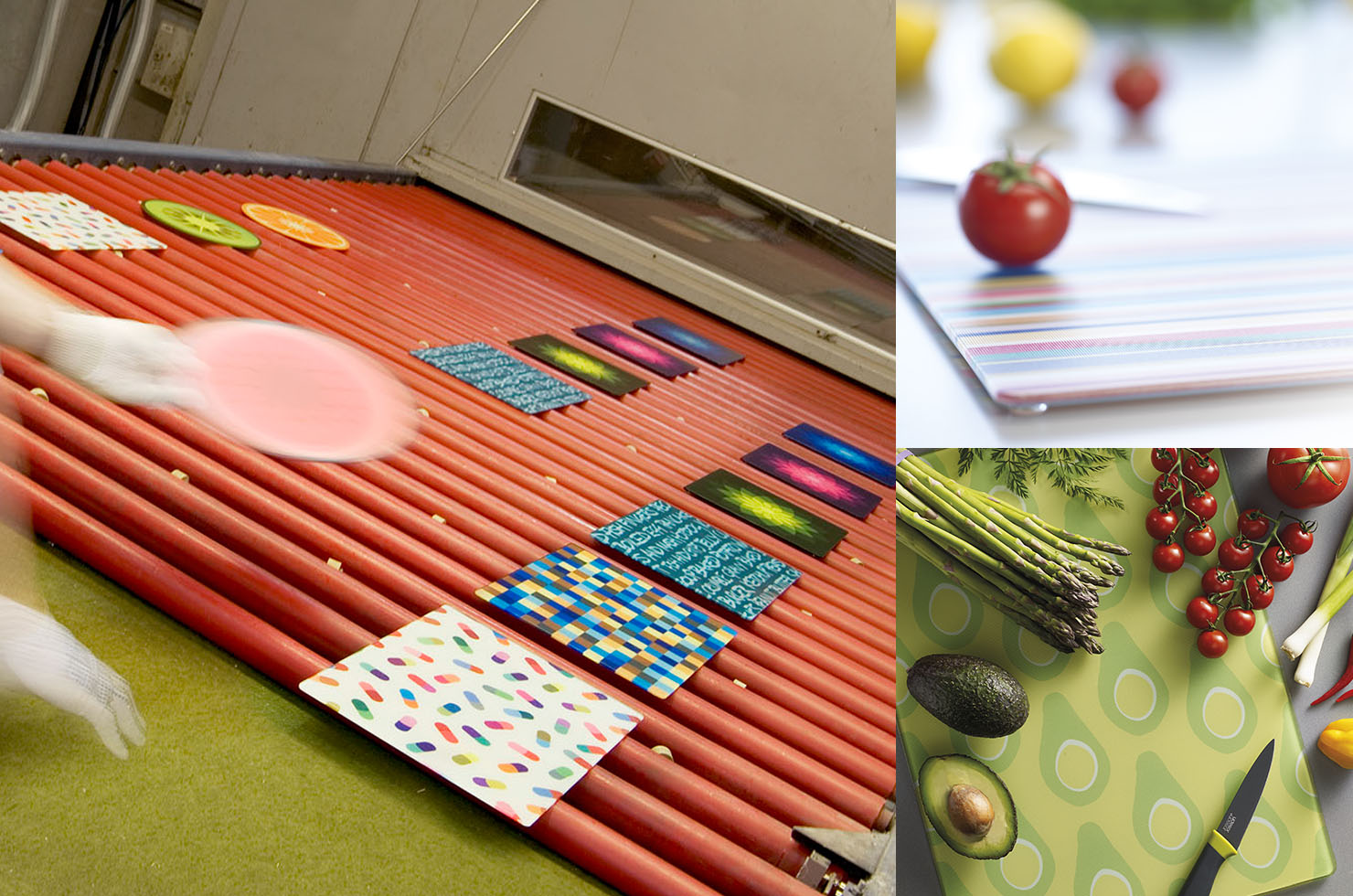 It all started with a chopping board
We launch with a range of bold, contemporary glass chopping boards and open our first office in the iconic OXO Tower in London. With three employees and operating solely in the UK, the range grows to include glass serving dishes and clocks.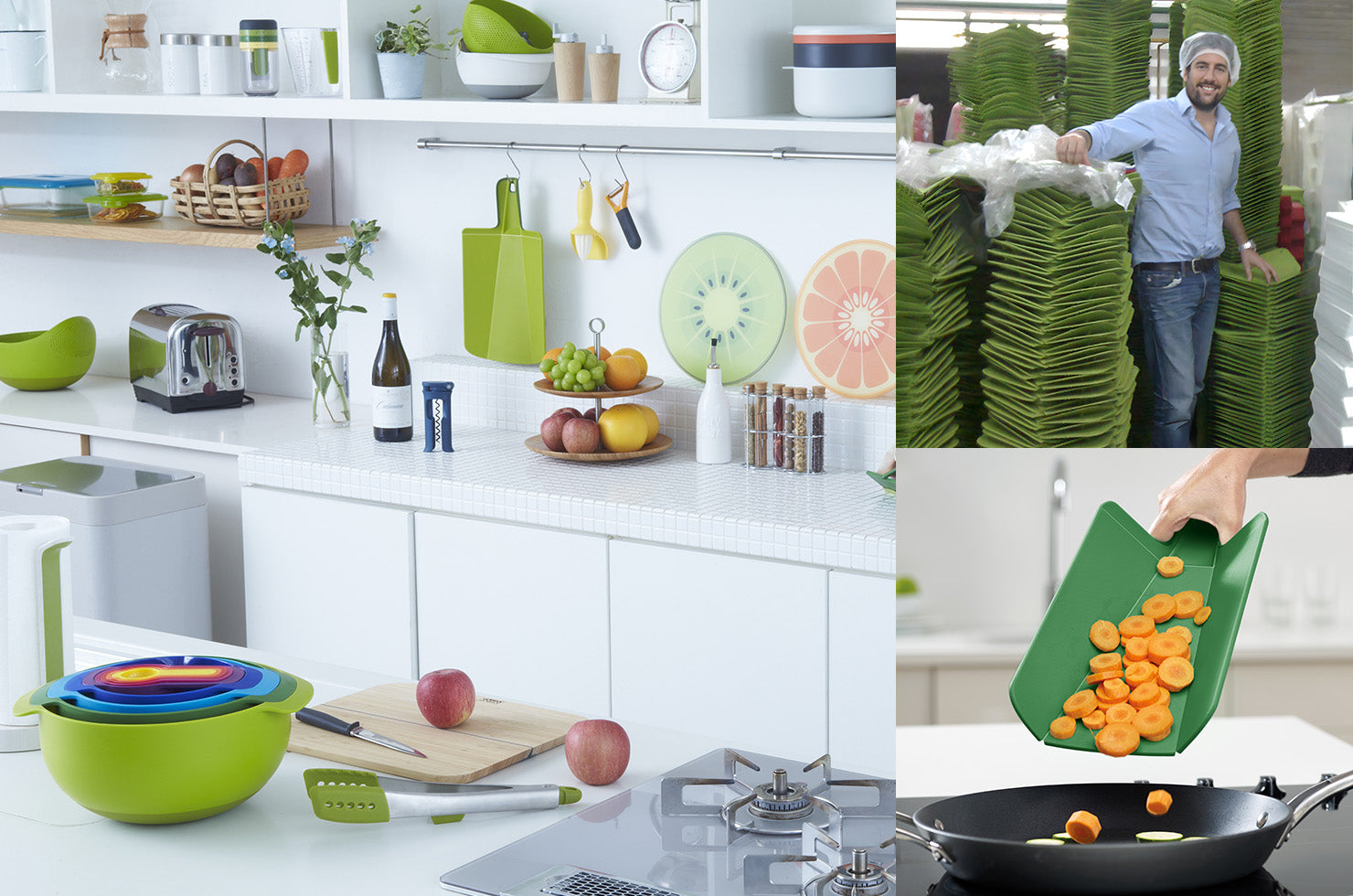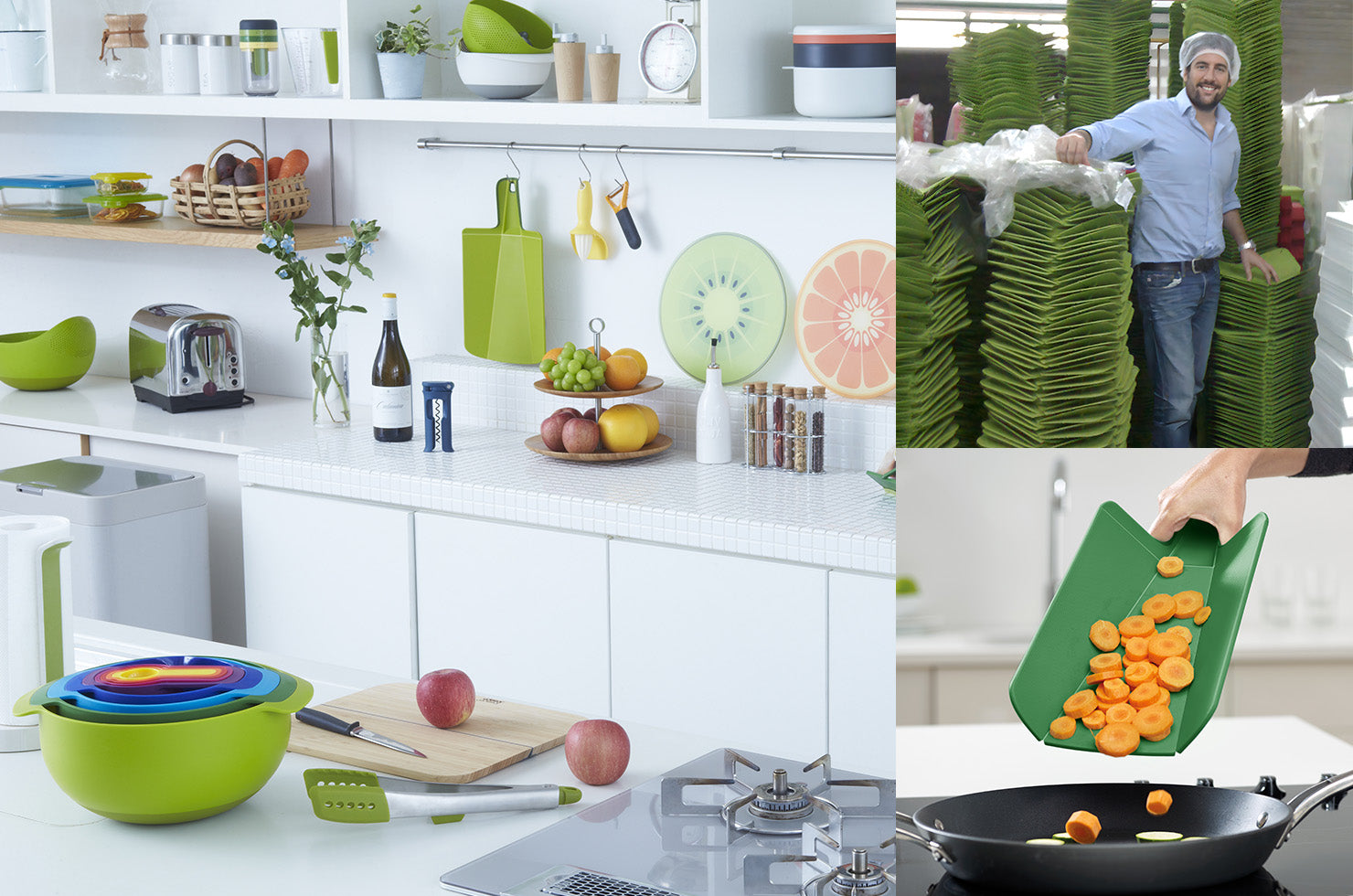 We expand overseas for the first time and Chop2Pot™, our original and famous folding chopping board, is launched to great acclaim. Soon we're creating other innovative kitchenware products like our hygienic Elevate™ utensils and award-winning Nest™ food preparation sets. Now with over 120 products on offer, we grow our distribution to 32 countries, including launching in the USA.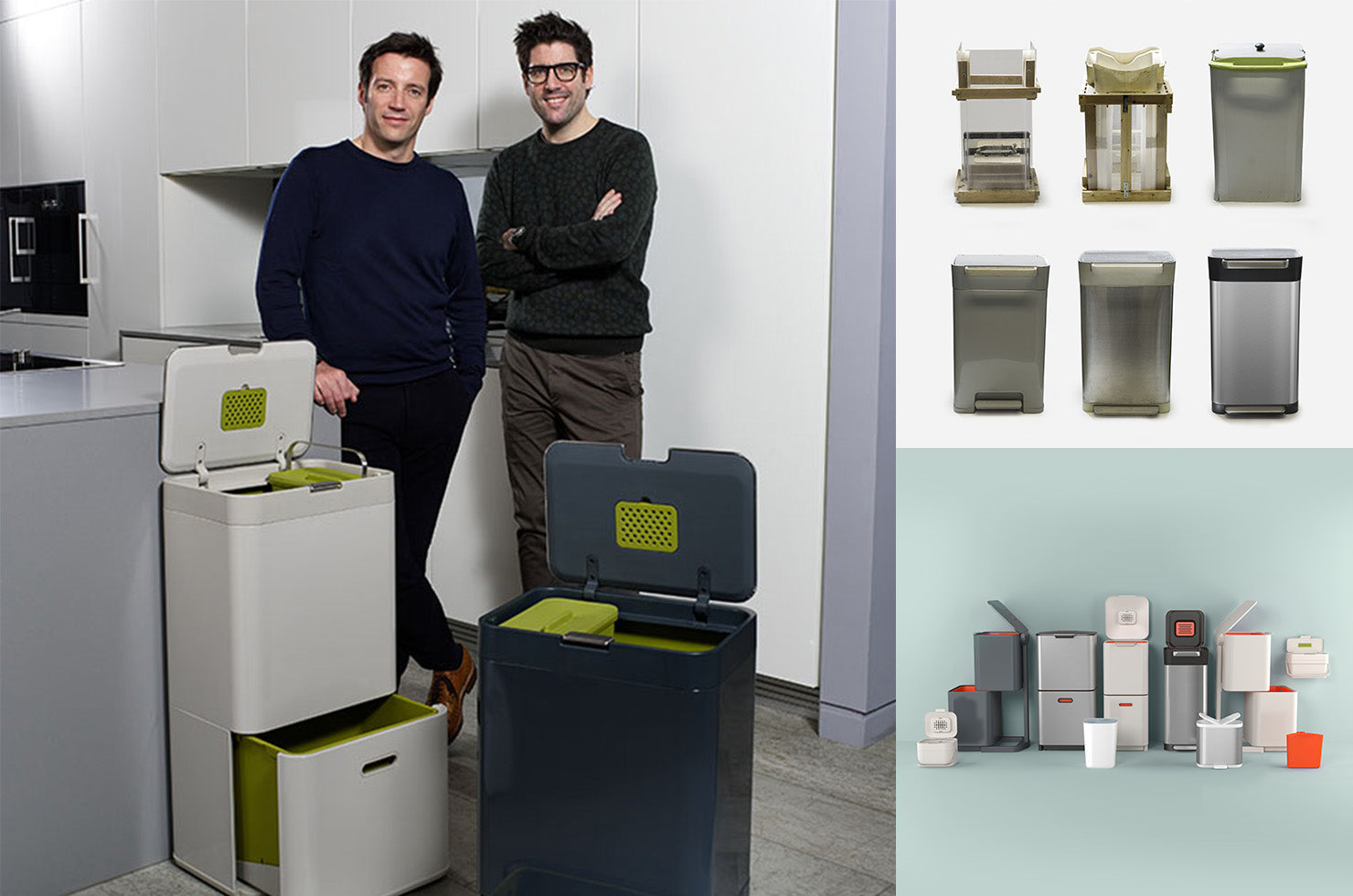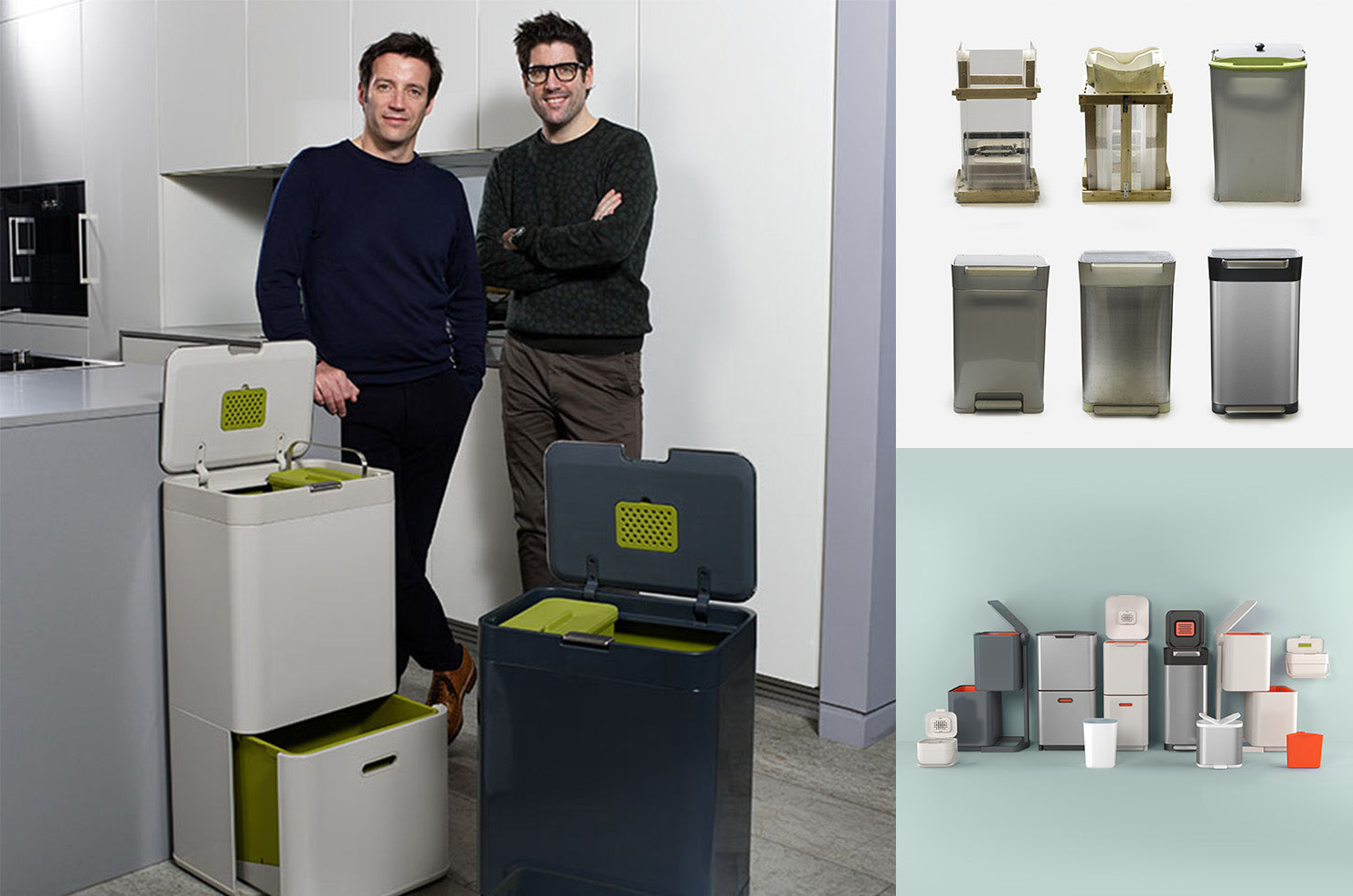 Getting clever with waste
With sustainability and recycling firmly on everyone's agenda, we launch IntelligentWaste™, a range of smart waste and recycling bins that make taking out the trash easier and less messy. We move to new offices close to the Tate Modern museum in London and pick up a host of industry awards for design and enterprise.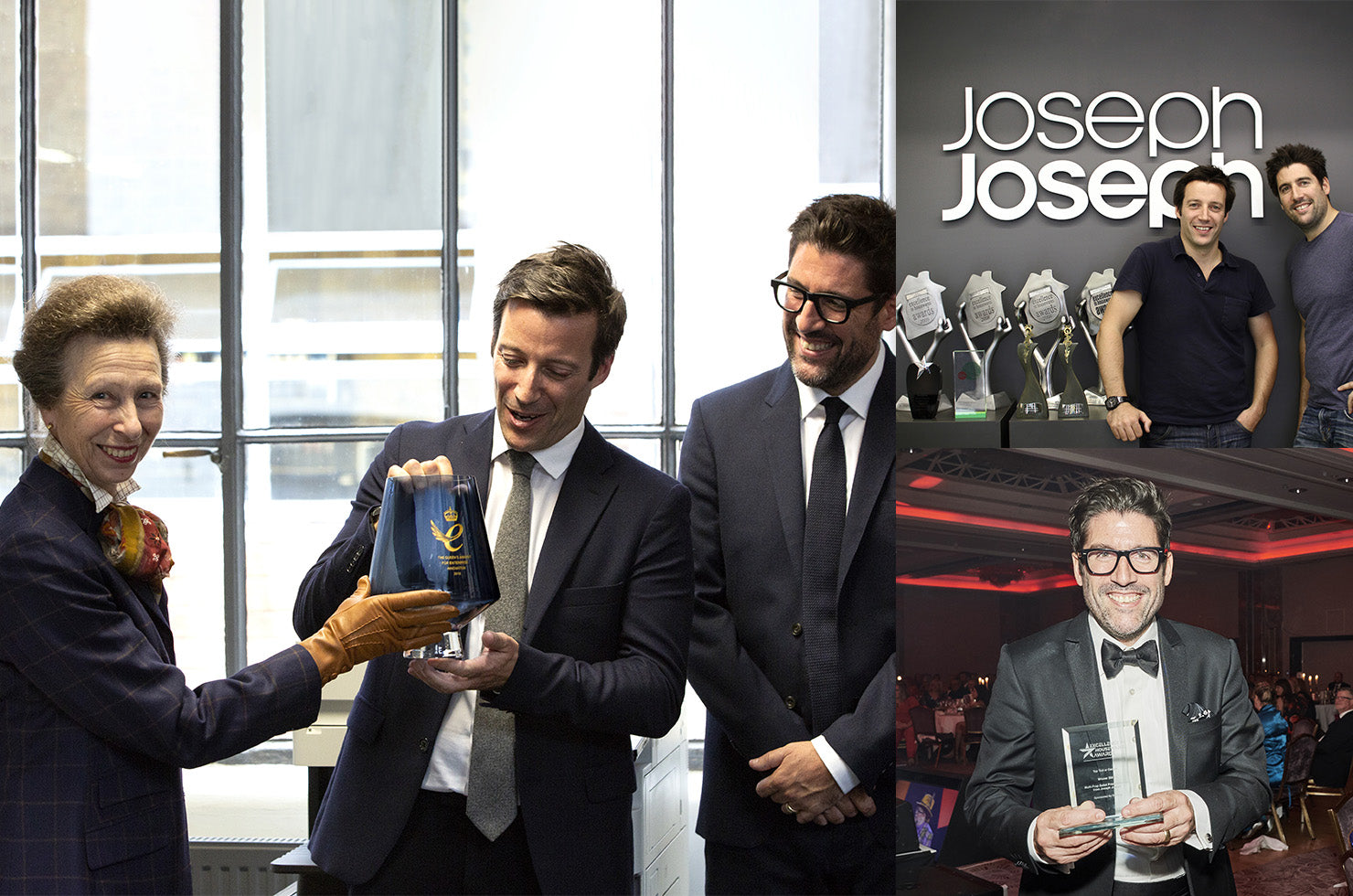 Alongside launching our new Duo housewares collection, we're honoured to receive two prestigious The Queen's Awards for Enterprise, one in International Trade and one in Innovation, presented to us by HRH The Princess Royal.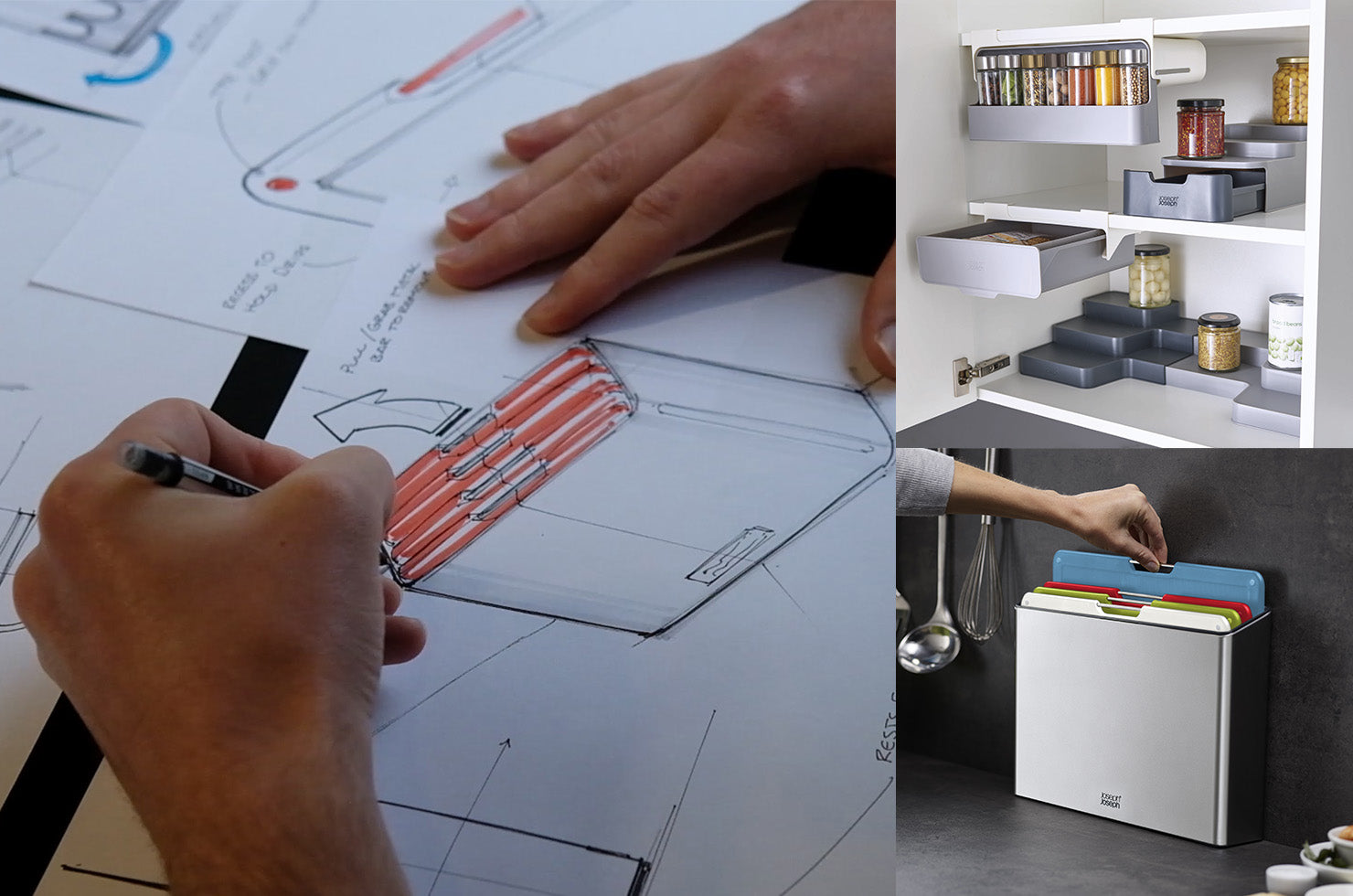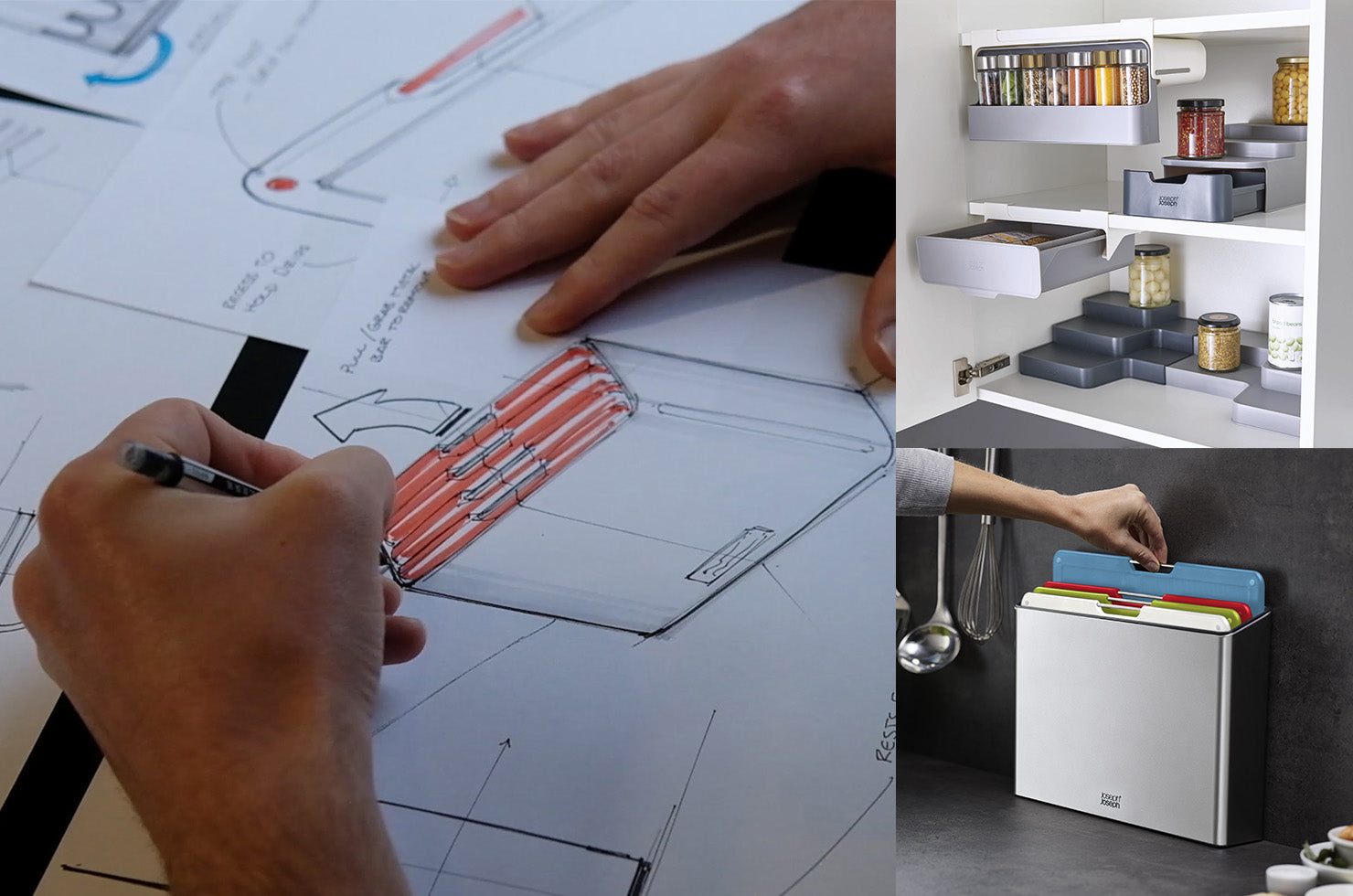 We've always understood the importance of saving space in the home. So to make the most of countertops, drawers and cupboards we launched our popular DrawerStore™ and CupboardStore™ ranges alongside our Folio™ chopping board sets – all designed to maximise every inch of the kitchen.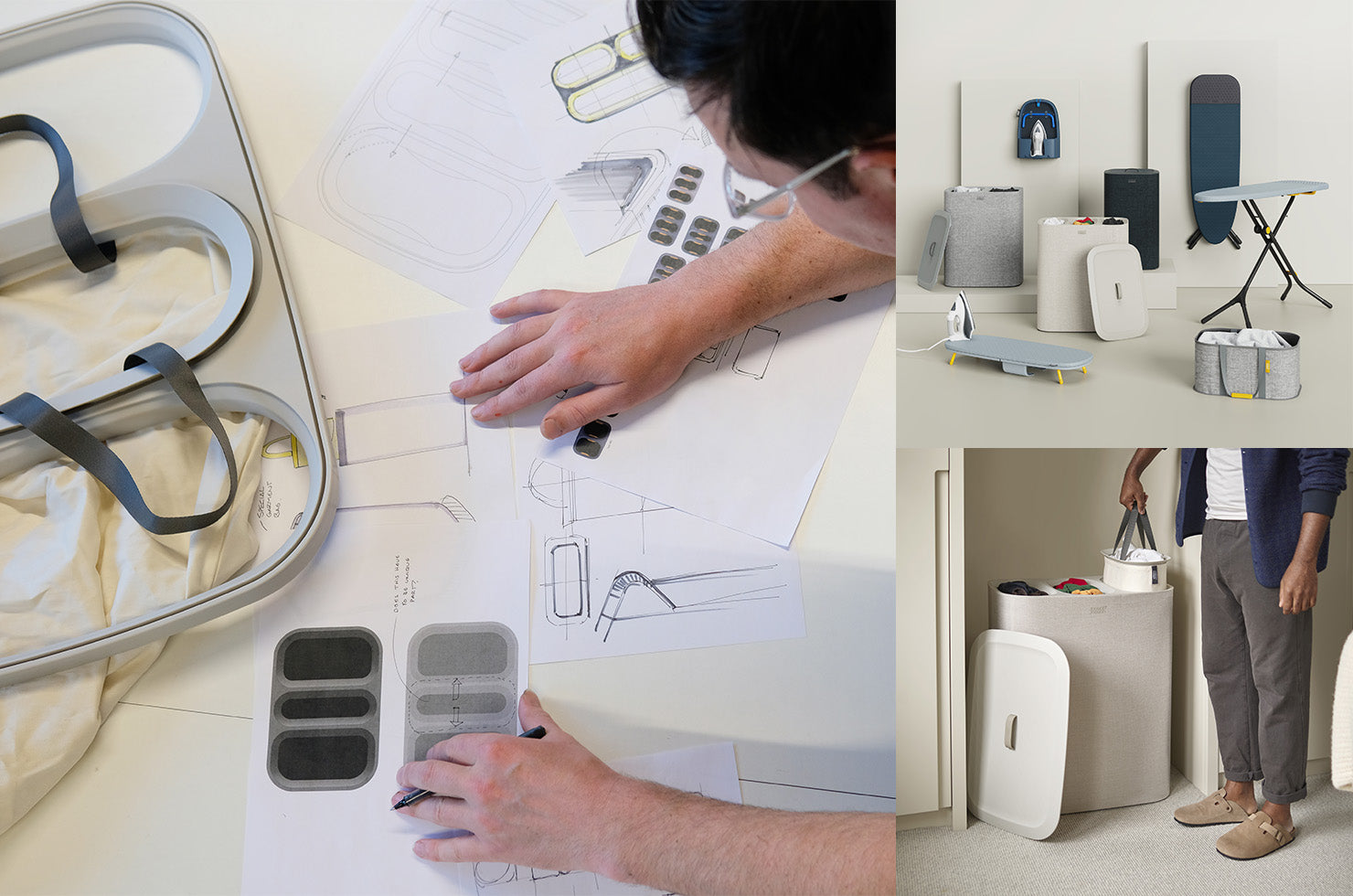 Fresh thinking for laundry
We turn our attention to an entirely new category, Laundry, with the aim to make washday a breeze. With revolutionary ideas like our easy-storing and space-saving Glide and Pocket ironing boards, and Tota easy-empty laundry baskets, it's quickly become our most-loved range to date.
Our first product was a simple glass chopping board, but we've conquered many areas of the home since then. See some of our proudest achievements over the past two decades.

Follow our design journey
Whenever we create a product, we start by identifying an everyday problem. Watch the video to see how we created Porta™ - our easy-empty pedal bin - and discover how we go beyond the obvious to find a solution.
"We come up with original solutions to tasks in the home and make sure these work beautifully and are long-lasting."
Antony Joseph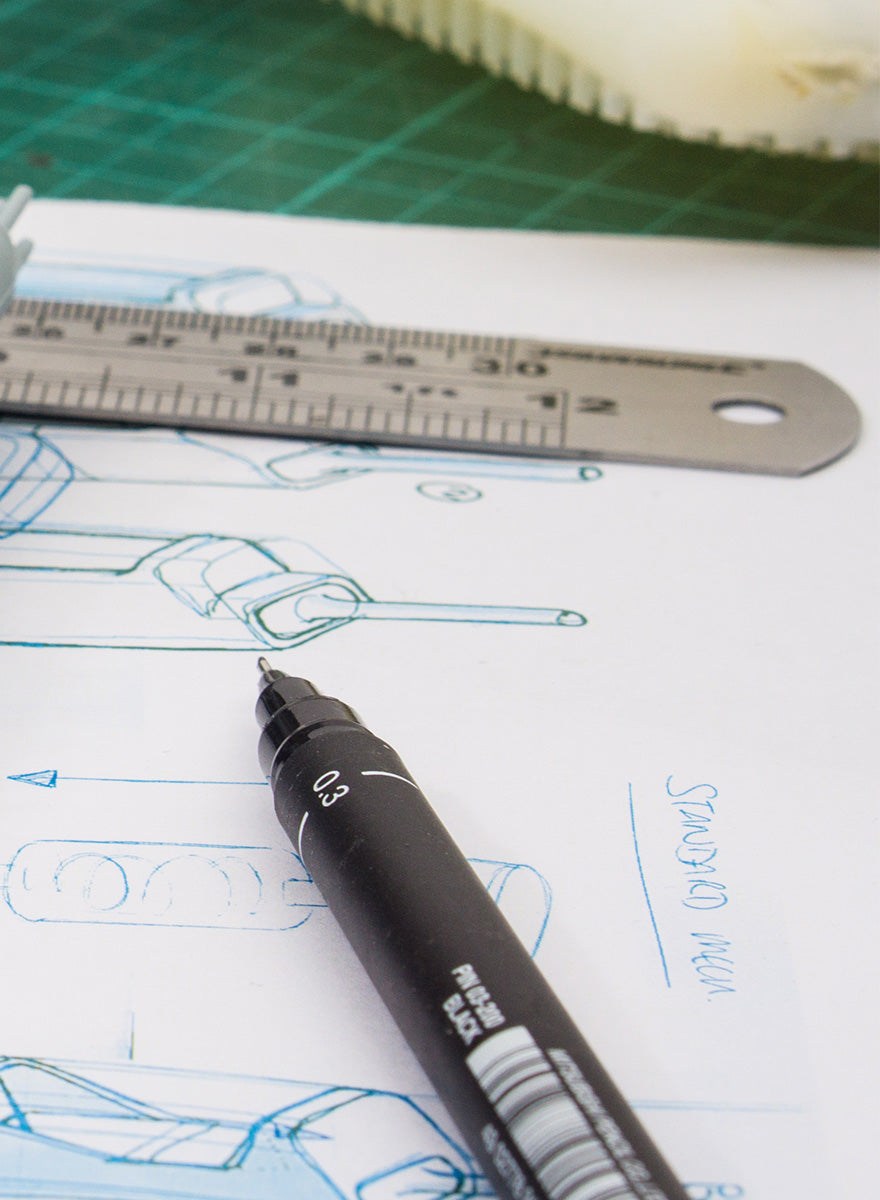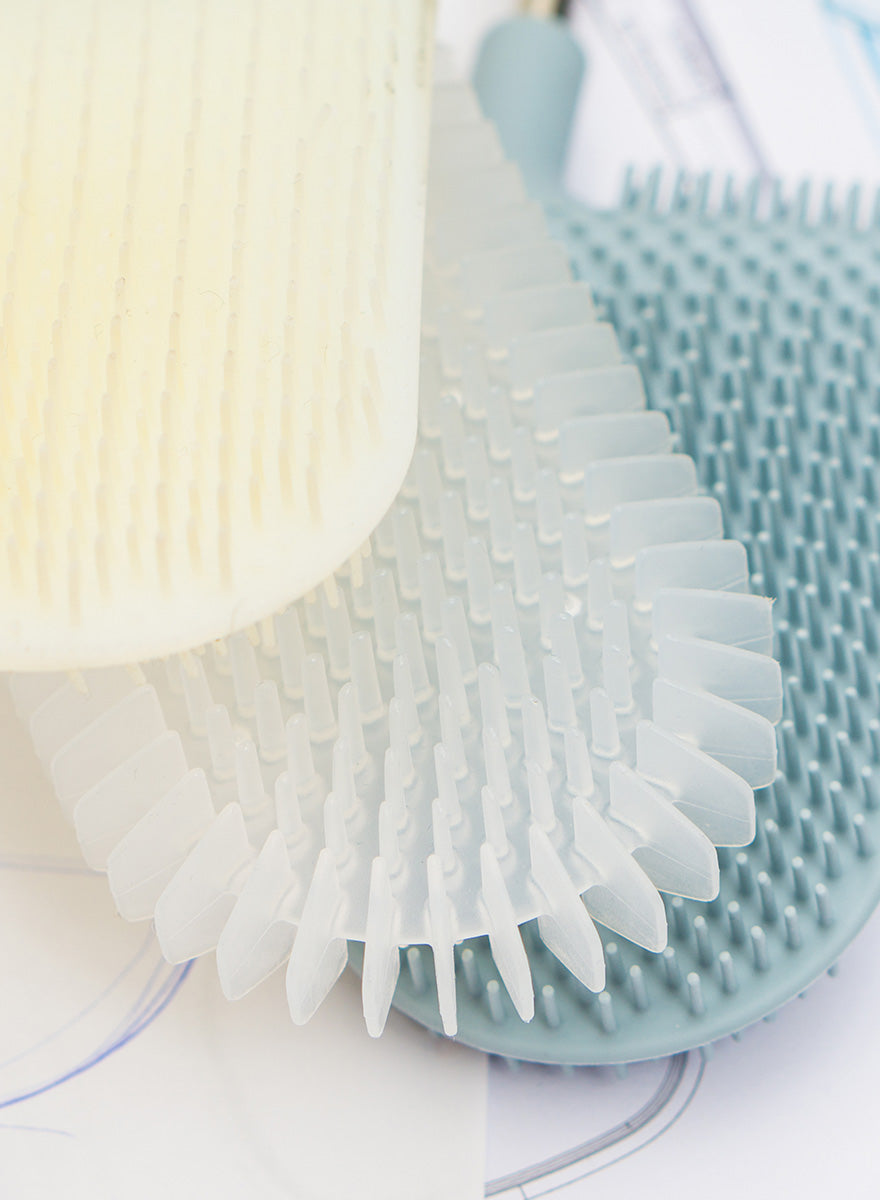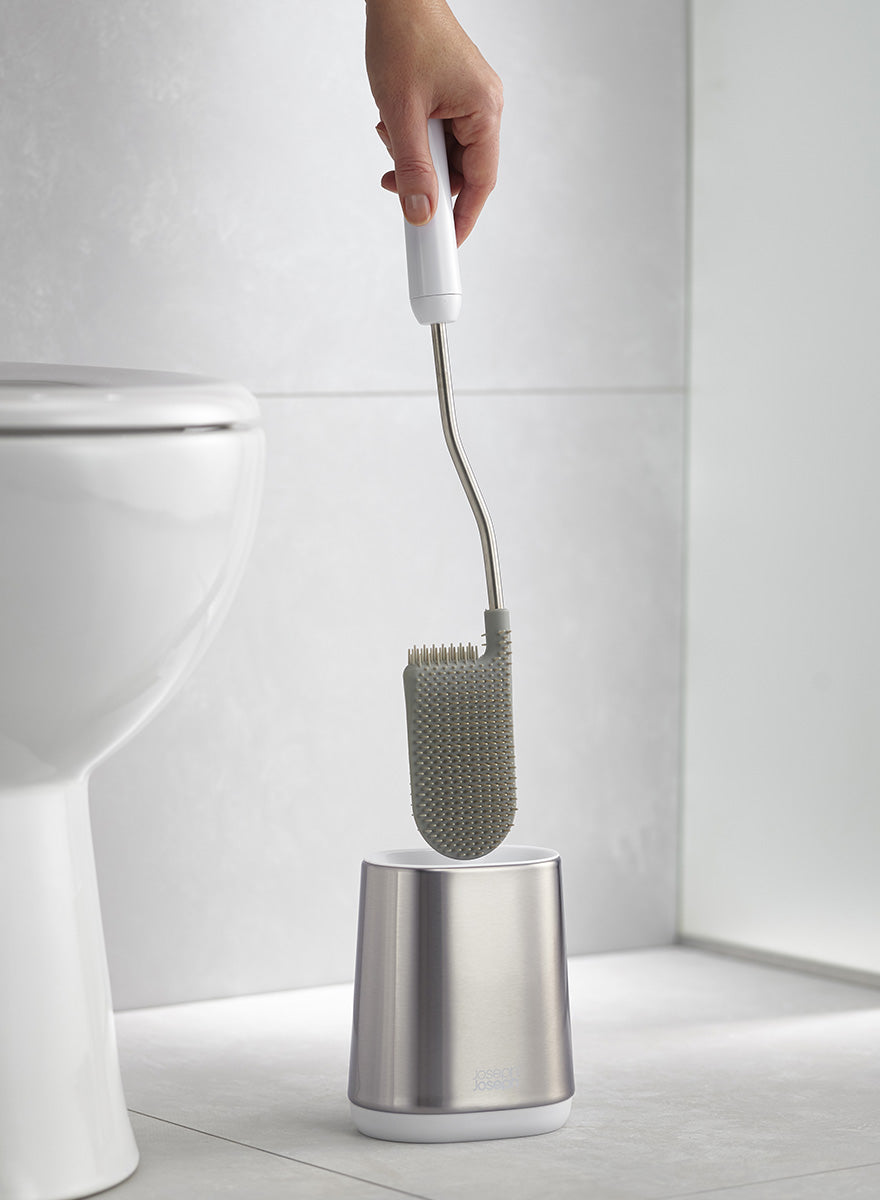 "We're frustrated with products all the time. That's the drive to come up with a better idea."
Richard Joseph
Whether you're looking to update your kitchenware or find a new laundry basket to make washday simple, you'll find plenty of inspiration below.
Designed in London. Built to last.